First look at The Courtesan!
Photos by Alex Haslett with lighting by Xander Atwood.
Image 1
ARTIST: I wish I understood you. I love painting you. Such magnificence and mystery. There's a certain harmony about you. I picture you under a starry sky. It often seems to me that the night is even more richly coloured than the day, in the most intense violets, blues and greens—Why are you crying?
COURTESAN: I must go. I don't belong here.
Image 2
A lone WORKER emerges from the projected image, which slowly FADES away. He wears the same clothes as the workers in the painting as he moves against the pummeling rainstorm.
ZIHAO enters wearing a HAZMAT suit and a gas mask. He sees the WORKER and moves in a circle around his dance.
_______________________________________________________
A chance meeting between Van Gogh and his inspiration for the painting The Courtesan. How Japanese art influenced Impressionism with a side trip through time to modern-day China at the site of a devastating chemical blast.
The Courtesan
a new play
by Dmae Roberts
A 75-minute staged reading with projections, sound, movement and featured music/dance by Michelle Fujii and Toru Watanabe of UNIT SOUZOU
and actors Samson Syharath, Elaine Low and Ken Yoshikawa. With creative team Paige Rogers, Xander Atwood and Joe Rogers.
Showtimes:
Jan. 27th @ 7:30pm, Jan. 28th @ 2pm & 7:30pm
at N.E.W. Expressive Works, 810 SE Belmont, PDX 97214
Tix: Advance are tickets are $10.
It's $5 students//Oregon Trail Card (day of show with I.D.)\
Buy tickets for The Courtesan – a new play by Dmae Roberts
http://courtesan.brownpapertickets.com (service fee included)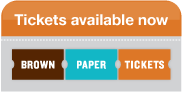 OR PayPal… (no service fee)